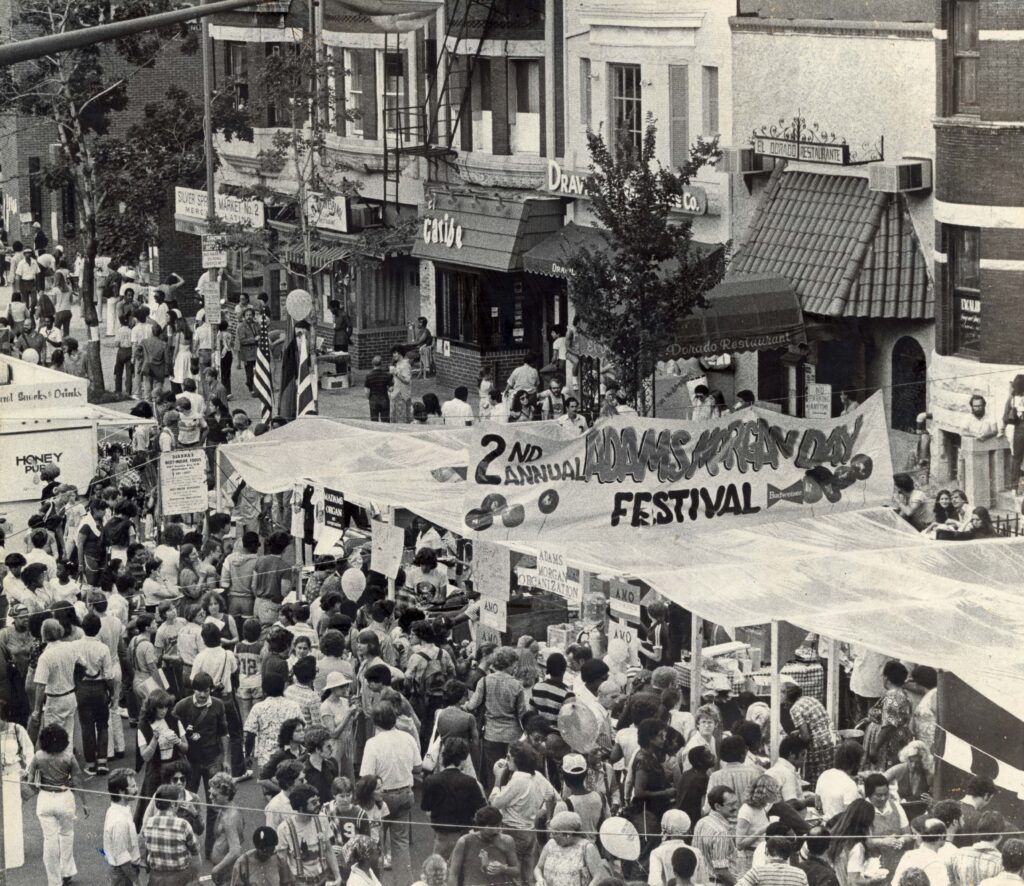 Prologue:
Displacement has a long history on this ground
Nacotchtank: the Piscataway people's name for this land
Describing the convergence of rivers and its people
This park was a Black cemetery
Powerful abolitionists lie interred here
We imagine a legacy
Seeds of contemporary resistance
Sowed by generations long past
Act I: A History of Segregation and Resilience
~~~~~~~~~~
1942
Beautiful Black faces
Living in humble dignity
Under the shadow of segregation
But with heads held high
Showing one another love
This neighborhood can be cruel and austere
But it is home
1954
Children in jubilation
Emblematic of the hope of desegregation
This great faith that together
We will all be stronger
This hope in a nation's promise
1968
Cities explode
As Nina sings
The king of love is dead
We ain't 'bout to be nonviolent honey
From this urban wreckage
A new iteration of movement emerges
Act II: The Era of the Adams Morgan Organization
~~~~~~~~~~~~
1972
A community organizes
Building unity from diversity
Manifesting participatory democracy
Remaking a neighborhood's terrain
A moment of hope and expectation
1973
Ripe fruit from an urban rebellion
DC home rule is born
An opportunity to recreate a city
Reimagining community power
Not statehood
But a taste of autonomy and democracy
1974
A neighborhood in motion
Centering wellness and connection
The catalytic power of youth athletics
A multitude of struggles interwoven
Building potent unity
Challenging speculation and evictions
A neighborhood fighting for its life
1978
Redlining uprooted
But housing prices rise
The community resists displacement
Refusing to relinquish its roots
Paving a path for decades to come
Naming housing as a human right
Act III: The Nexus of Displacement and Resistance
~~~~~~~~~~~
1987
Victories live on
Pasadena tenants claim their building
Co-ops proliferate
Undocumented neighbors claiming equity
A river of justice flows
Infused by healing waters of community
2000
A neighborhood transformed
There is a dialectic of diversity and displacement
Two halves of a shared truth
Gentrification claims our city
Adams Morgan is on the front lines
2022
The Gonzales family had roots here
A mother enchained by predatory lending
Constricted by immigration law
Miguel Gonzales dies freezing
Unhoused in our neighborhood
May his spirit rest in power
May his soul rest in peace
Epilogue: Our present and our future
2023
There is a deep tree of justice
She sinks powerful roots here
A legacy persists
Like a fire subterranean
But there is an undoing
Unleashing vicissitudes of the market
Displacement and gentrification
Virulent plagues of our era
What we do with this story is up to us
What can we create on the foundation laid
Sacred bricks placed by generations past
Reclaiming a vision of an inclusive Adams Morgan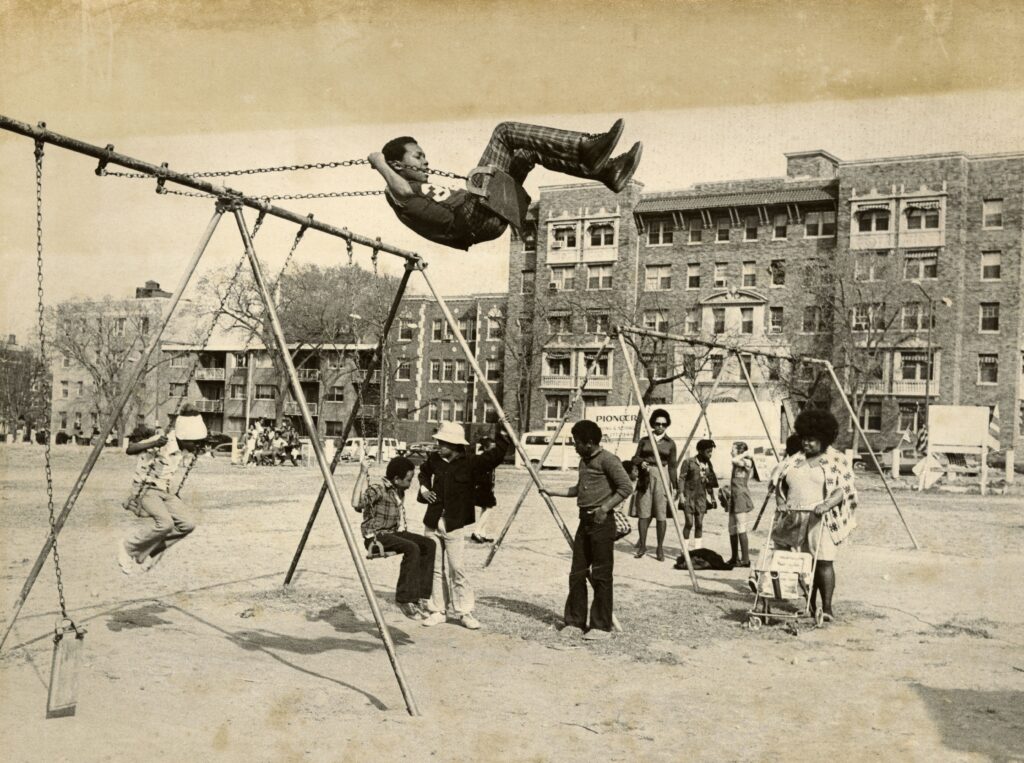 This poetry collage was created for the Neighborhood Power Project.
The exhibition will be in Walter Pierce Park at 2630 Adams Mill Rd. NW, Washington, DC, from September 10th through the 30th.
–BYPO PHOENIX c)2023